Free AU shipping for all orders above $100AUD (normally $9.95) and Express International also available
UNDERSTANDING ORGANICS. ALWAYS LOOK FOR THE LOGOS…
---
Author: Organic Spa Date Posted:14 August 2019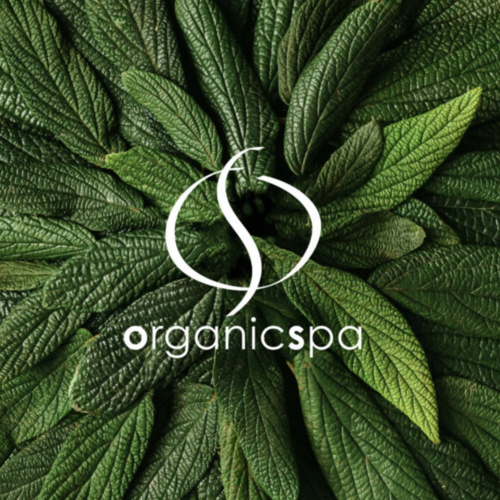 UNDERSTANDING ORGANICS. ALWAYS LOOK FOR THE LOGOS…
With so many Green-Washed brands in the market, it is hard to know what 'organic' really means anymore, here in Australia we are lucky to have one of the highest-ranking certification bodies in the world. Nourished Earth uses these certifications in as direct guidance as to what we choose to stock.
In general terms organic means a method of farming of crop and livestock production that involves choosing not to use pesticides, fertilizers, genetically modified organisms, antibiotics and growth hormones. Certified organic means that the farm, processor and or produce has had their operation accreditation by an independent body to state they do not use any of the above mentioned harmful chemicals or additives.
All organic spa products are certified, with majority ACO and some OFC logo, both are independent government audited bodies. Australian Certified Organic (ACO) is Australia's largest certifier for organic and bio-dynamic produce. The ACO's certification program and protocols are approved and accredited on a national and international level. The Organic Food Chain Pty Ltd (OFC) is an approved organic certifying organisation also recognized by the Department of Agriculture and Water Resources.
The basics of certification for a cosmetic product is that each formula has to fall into the below two categories:
+Minimum of 70% organic – can be labelled made with organics.
+Min 95% organic – can be labelled certified organic.
All other ingredients are to be 100% naturally derived. Your guarantee of purity.
The complete organicspa collection has a minimum of 70% certified organic content.
We believe, that through the rigorous certification process of our manufacturing plant, all ingredients and approved formulas, together with random audits from the independent government-approved certifiers, we offer a true certified organic product unlike many offered in the current market.
We have to obtain valid organic certificates for all certified ingredients. This ensures that the farm has been following Certified Organic practices for a minimum of 3 years before farming the ingredients used in our products.
Non-certified organic ingredients (natural ingredients) are only permitted when certified ingredients are not available on the market. However, natural ingredients according to the standard cannot: be of GMO origin or manufactured using GMO technology, be fumigated or treated with compounds prohibited by organic standard, cannot exceed 10% of other contamination MRL as defined by FSANZ, cannot be irradiated. This means even if a few of our ingredients are not Certified Organic they are sustainably sourced and environmentally friendly.
organic is also about what is NOT included. Excluding the following ingredients from our formulations puts us ahead in current world certification standards, other governing bodies are open to allowing synthetic or nature-identical raw materials into their cosmetic products.
NO Mineral Oil
NO Silicones
NO Synthetic Parabens
NO PEG
NO SLES or SLS
NO ALES
NO Fragrance
NO Phthalates
NO GMO
NO Petrochemicals
NO Artificial Colours
NO Petrolatum / Paraffin Wax
NO Propylene Glycol
NO Ethanolamines
NO Polycyclic Musks
NO Synthetic Retinol
NO Synthetic Dye
NO Animal by-products
NO Animal testing
NO Nature identical
NO Chemical Synthesised Sunscreens
NO Polysorbates
It is important to understand the balance between product effectiveness and organic content. organicspa ethos is to put effectiveness first ensuring each product has results on the skin. This is done with key ingredients with scientific results and organic ingredients which have no use of pesticides and fertilizers in the growing of the plant, flower or produce.
Many reactions, redness, sensitivities can be caused by chemicals, such as fragrance and parabens. Choosing organic helps to eliminate these unnecessary ingredients, creating a safe, effective product from the best that nature can offer.
If you would like to know more about ACO & OFC certification process please visit OFC & ACO
As organicspa is a Spa only range, so as to be able to deliver this premium brand we need to consult with you before supplying. Links on each of the products are available on our website as we invite a conversation with you and ship fast and free with Australia Post eParcel .
Please note AfterPay, ZipPay, AMEX and PayPal are all available in-store.
---
Leave a comment