Free AU shipping for all orders above $100AUD (normally $9.95) and Express International also available
Smoothies for Spring - A Special Focus Feature
---
Author: Focus Mag Date Posted:20 July 2017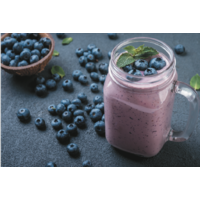 Woolgoolga Chamber of Commerce network meeting was held at Nourished Earth in Moonee Beach
THIS MONTH WE ARE DELIGHTED TO SHARE WITH YOU SOME OF OUR FAVOURITE NOURISHING SMOOTHIE RECIPES.
Smoothies are a great way to detoxify, boost metabolism, build muscle, support energy and maintain a healthy digestive system.
These nutritious drinks are a great way to enrich our body with a number of essential vitamins, minerals, protein and carbohydrates which will assist in boosting immunity, elevated energy and increased motivation.
Smoothies can taste amazing and there is a huge variety of options to suit everyone's taste buds. For the chocolate lovers there is a range of cacao smoothies, for those who feel the need to cleanse and detoxify green chlorophyll rich smoothies may be the choice for you. The combination of ingredients you can combine are endless. Depending on your mood, health concerns, goals and preference you can get creative with ingredients that are perfect for you.
Weight Burn:
1/2 frozen banana
1/2 cup organic berries
1 serving of protein powder
(we like either a whey isolate or college peptides) 1/4 Avocado
1 tablespoon of flaxseed
1 tablespoon of MCT oil
Handful of greens (spinach or cucumber)
1 cup of coconut water or water
Juice of half a lemon
Protein Smoothie:
2 frozen banana 1/2 cup coconut cream
1 cup water
1 avocado
1/2 cup oats
2 tablespoons of nut butter
1 serving of grass fed whey concentrate
2 tablespoons cacao
Clean Green Smoothie
1 1/2 cups of chopped pineapple 1 Lebanese cucumber
2 handfuls of spinach
1 handful of fresh mint
1 cup of coconut water
1 tablespoon of grated ginger Juice of half a lemon
Berry Blissful
1 cup of organic blueberries
Handful of soaked cashew nuts
1 cup coconut water
1 teaspoon of coconut nectar or raw honey 1 tablespoon of chia seeds
Handful of ice
---
Leave a comment